Our MakeCommerce plugin gives you an opportunity to replace the standard OpenCart v3 checkout dialog with a much more convenient and faster SimpleCheckout version.
SimpleCheckout is enabled in MakeCommerce plugin (since version 1.3.4)  and it can be easily switched on (and also off, if on some reason it doesn't suit your needs).
You can look at and play around with SimpleCheckout dialog in our demo-shop.
Supported shipping methods
SimpleCheckout works with built-in shipping methods of our plugin, but also other standard shipping methods of OpenCart are supported:
Parcel machines of Omniva and SmartPOST
Courier services of Omniva
Flat rate (OpenCart standard)
Local pickup (OpenCart standard)
If those shipping methods are enabled and activated in your shop, they are also available for customer for selecting shipping method in SimpleCheckout dialog with prices set in your shop's configuration.
How to activate
First switch on SimpleCheckout module in Payment methods settings page of MakeCommerce plugin configuration page (1):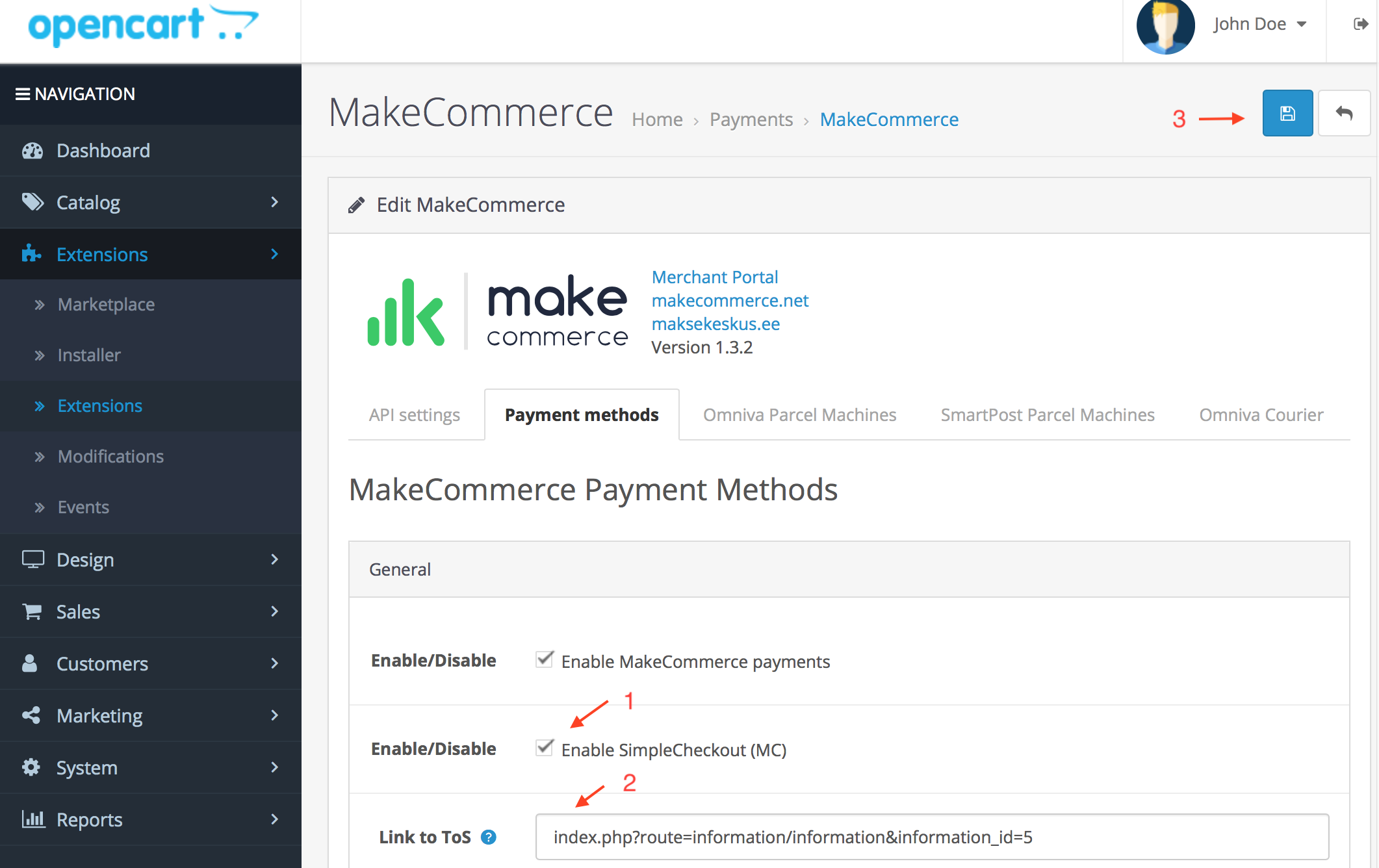 After that provide link to your Terms of Service page (2) and save changes (3).
After that SimpleCheckout is ready to use.