This module adds our payment methods to your PrestaShop shop.
Downloading
You can download the latest version from here:
Setting it up
You can install the plugin in PrestaShop by uploading the module file (makecommerce.zip)
After installation  you need to Configure the module – enter the API keys that are made available for you in our Merchant Portal after sign-up.
Once configured you can Enable the module.


Payment methods
Our plugin adds number of bank-links and credit card payments to your shop, depending on the plan of your subscription with MakeCommerce.net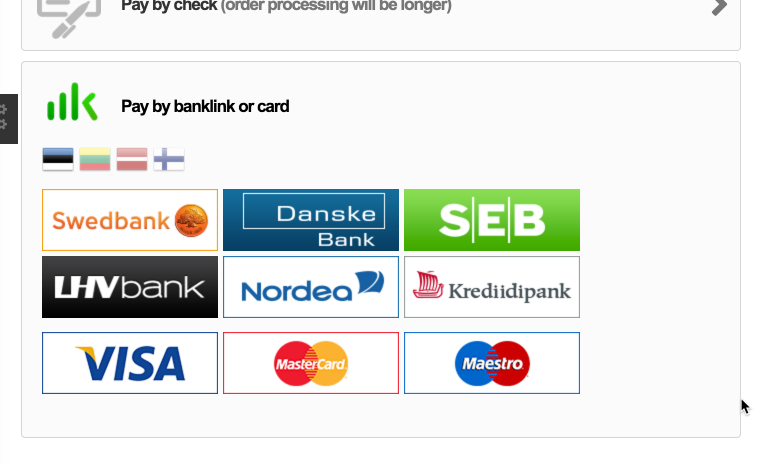 Under the module Settings you can slightly configure how the payment methods are presented in the check-out dialog.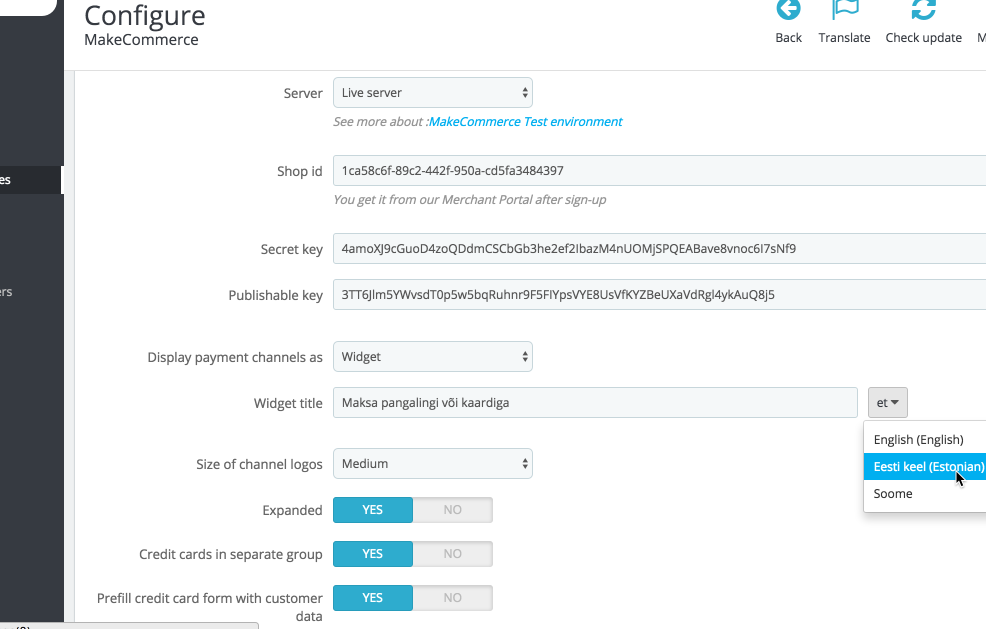 Refunds
The module adds an easy way to make refunds to the orders paid through MakeCommerce. You can make either full refund or (multiple) partial refunds.