Kniks gift card
Kniks is the biggest gift card program in the Baltics. Allow Kniks card holders to make purchases in your online shop. No technical development needed.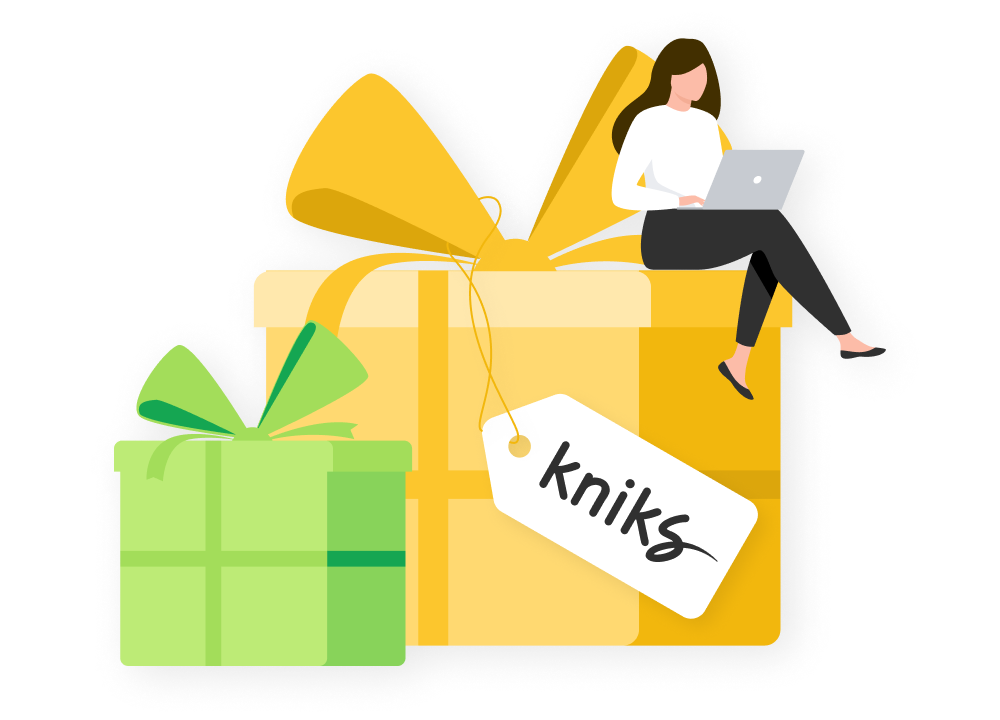 A gift card solution, effortlessly
Offering gift card solutions can be challenging and time consuming. Kniks gift card is an extremely simple solution without any additional development needs. Accepting Kniks gift card purchases is available to any shop.
Gift card as a method of payment
For merchant, Kniks is a payment method. It's added next to other payment methods in your checkout. The user of the gift card selects the Kniks gift card as the payment method and is taken to MakeCommerce payment gateway to enter gift card details. If necessary, the additional amount can be paid by another payment method, such as a bank payment, to complete the purchase – easy and conveniently in the same flow.
Kniks as a marketing platform
Kniks is also a marketing platform for e-shops. We work closely with Kniks stores, displaying them on the Kniks website as well as on social media accounts on Facebook and Instagram. We also carry out exciting cooperation projects.
Inform the visitors of your e-shop about the possibility to use the Kniks gift card to pay for the purchase. To do this, download the toolbox and use the materials in it to make banners and social media posts.
Where to buy and use the gift card?
Kniks electronic gift cards can be purchased on the Kniks website in the amount of your choice. It can be forwarded to the recipient immediately via a beautifully designed e-mail, or it can be printed out for personal delivery.
The Kniks website also has a constantly updated categorized list of Kniks stores.