Donations
Add an easy way to collect donations through your website. Non-profit organizations and foundations can accept both one-time and permanent donations.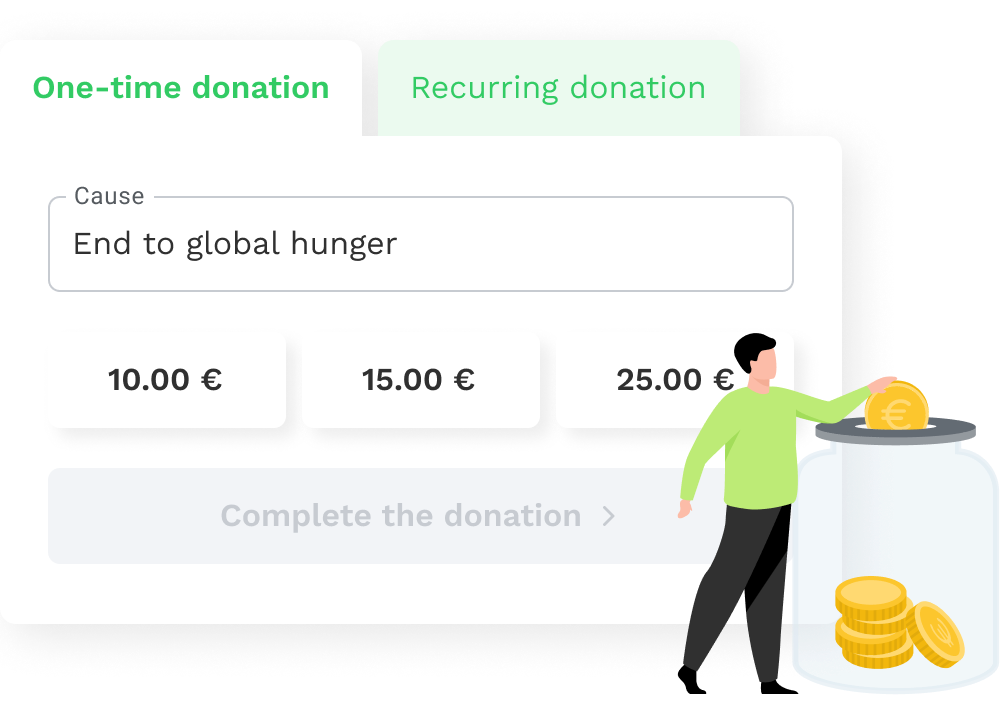 Easy to add to your homepage
The donation form can be added to any website, regardless of the platform. WordPress, Wix and other platforms are supported. Obtained the required lines of code from the MakeCommerce self-service and add them to your website where you want the form to appear.
Determine the donation amounts
In the donation form, the donor can choose from three pre-defined amounts or they can specify the donation amount themselves.
Different projects and goals
To collect donations for different purposes we recommend setting up projects for each purpose. This way, the donor can choose exactly to what their donation is intended. You have an accurate overview of each donation and its purpose.
All donor contacts
Donor is able to submit their e-mail address during the donation process so that they can contact later and, for example, keep them updated regarding the donation. This will help you to establish closer relations with donors.
Favorable transaction fees
For NGO-s and non-profits we offer reduced pricing with a transaction fee starting from 1.5% + 0.15 €, maximum 3 € per transaction.
Try and make an actual donation
We have designed the donation form to fit every page. You can see how the form works here and also make a donation to Minu Unistuste Päev.