Payments and deliveries with one solution
MakeCommerce is the leading payment solutions provider for e-shops in the Baltics. Our services are trusted by over 4 000 merchants – from market leading merchants to small businesses just getting started. Sign up and enjoy the best service package available.
Why choose us?
All the payments you need
With MakeCommerce you get all the payment methods you need to run a successful e-commerce business. Accept payments with Baltic bank links, payment initiation service, debit and credit card, Revolut and N26 payments, buy now pay later (BNPL), Kniks gift card.
Delivery integrations
Easily register parcel machine shipments with the MakeCommerce module. Once your customer has made a successful payment, packages can automatically be registered with Omniva, Itella and DPD. Conveniently print the labels from MakeCommerce module eliminating the need for additional modules.
Free refunds
We take pride in our best on the market refunds solutions. You can easily issue refunds directly from MakeCommerce module or if you have large amount of refunds, the process can be automated via API.
Responsive customer support
MakeCommerce customer support is available via phone, e-mail and chat. Our response times are top class, and we speak four languages – English, Estonian, Latvian, Lithuanian.
All of our benefits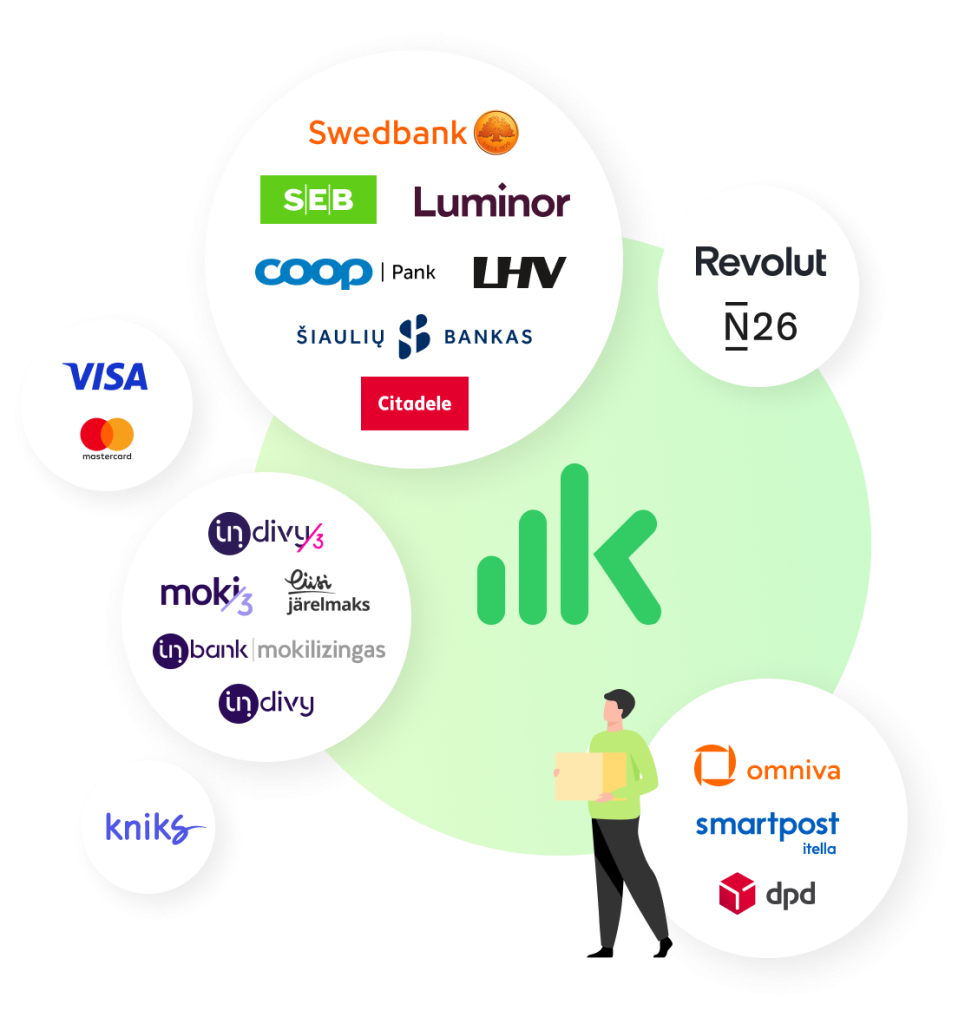 Join over 4000 shops already using our services. Our merchants include, for example:
Deliveries with the same integration
Parcel machines are by far the most popular way to receive e-commerce purchases. We make it easy for merchants to register purchases with delivery companies like Omniva, DPD, Itella SmartPost and LP Express. Refer to payments and delivery service page for detailed information.
Services to merchants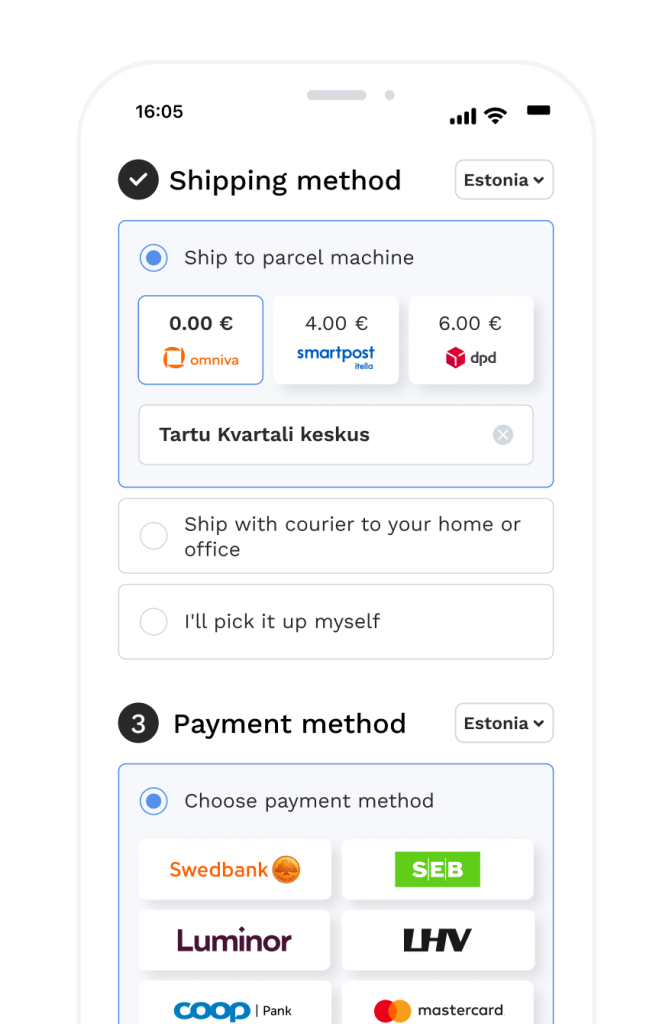 Developers
We develop and constantly update modules for the most common e-commerce platforms such as WooCommerce, Magento 2, Shopify, OpenCart and PrestaShop. Using these modules setting up Maksekeskus services is a breeze.

A publicly available and well-documented API allows you to easily create custom interfaces.
Developer portal
API documentation and other information to build your own integrations.
Visit the Developer Portal
Official modules
The easiest way to integrate our services is to use official modules developed by Maksekeskus.
Official modules
Fresh articles on e-commerce
Sign up and start accepting payments!