Refunds
MakeCommerce offers the best refund system on the market, where refunds are automatic and free of charge.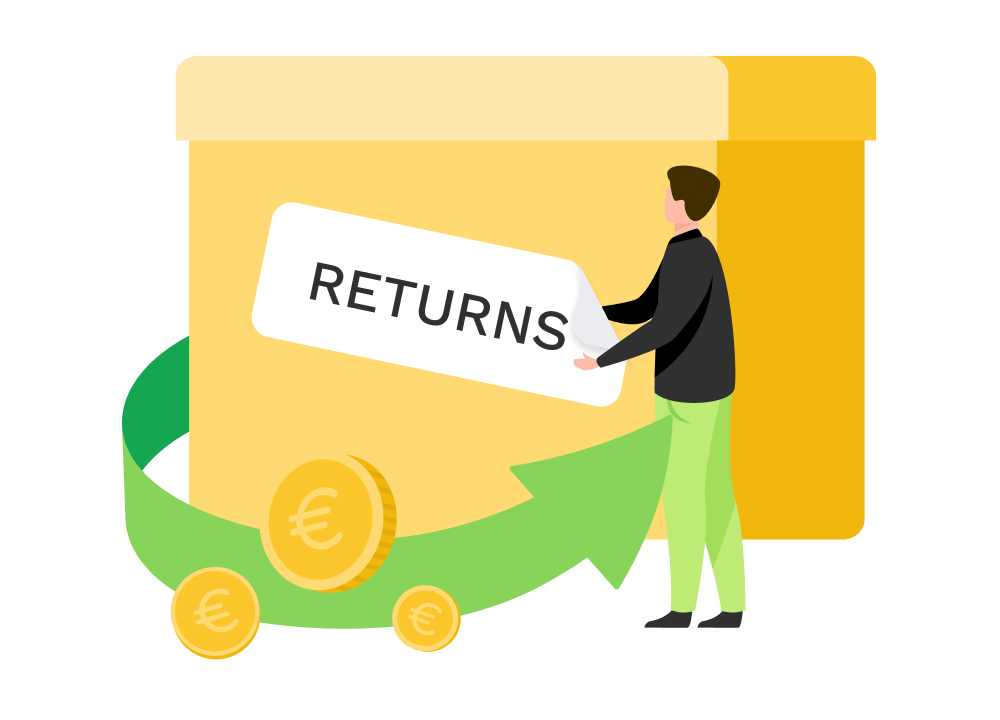 14-day return policy
When running an e-shop, you have to take into account that almost everyone has the right to withdraw from the purchase within 14 days. So you need to be prepared to make refunds, which for some categories can affect up to 20-30% of all transactions. Our refund system is the best on the market for this.
Refunds at the touch of a button
If the customer has returned the goods, it only takes one push of a button in the e-shop admin area or in the MakeCommerce self-service environment to make the refund. Whether it is a full or partial refund, we will take care of the rest by transferring the money back to the buyer on the next banking day. There is no need to make manual entries from the bank, which usually incurs additional costs, not to mention time.
Returns without service fees
Manual refunds from your bank account to the customer could incur bank charges, not to mention the time it takes people to do so. Our solution eliminates both – making a return is at the touch of a button and without service fees.
Automate over the API
If the number of returns in your business is very high, for example you sell products by weight, you can automate the return process by giving commands over the API. Check the documentation for developers.