Why join with MakeCommerce?
A reliable partner for almost 10 years
MakeCommerce has been the leading provider of e-commerce payment solutions in the Baltics for 10 years. We work closely with thousands of e-shops in Estonia, Latvia and Lithuania, offering highly reliable payment solutions and additional services that help e-shops successfully develop their businesses. We continue to develop our services making sure that our merchants continue to enjoy top of class payment solution and add-on services.
All payment solutions through one partner
With one integration, you can enable Estonian, Latvian, Lithuanian and Finnish bank payments (payment initiation service or bank link), Revolut and N26 payments, Kniks gift card, buy now, pay later (BNPL) options and Visa / MasterCard card payments. When new payment methods are added our merchants can benefit from them automatically.
One contract, one bank account
All it takes is one contract and one bank account to receive payouts to. This is also the case with bank links. Integrating with every bank individually would mean that the merchant has to set up accounts in each bank and integrate each bank individually. With our solution, this is not necessary – one bank account is enough to receive all payments.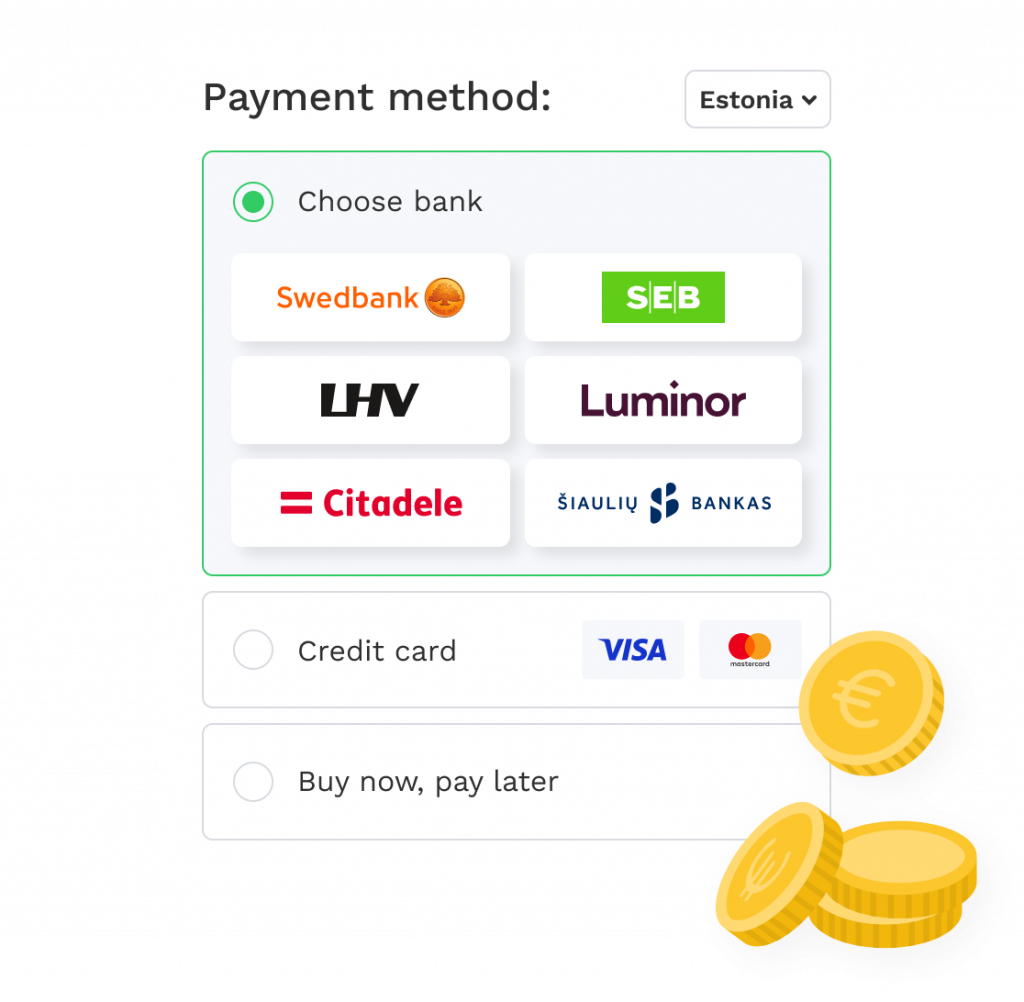 Bank links and payment initiation service
Our merchants have a choice – receive payments with either payment initiation service or bank link. One is active, the other is for back-up giving extra peace of mind. In case of bank side technical issues with the active solution, we automatically switch to back up so your customers can continue with their purchases.
Registration of deliveries
Addition to receiving payments MakeCommerce module also allows to register successful purchases with delivery companies like Omniva, Itella SmartPOST and DPD. After registering the deliveries labels can be printed straight from shop admin. There's no need for additional plugins or integrations.
Free returns
MakeCommerce offers the best refunds solution in the market. Initiate refunds straight from the shop admin or from MakeCommerce self-service environment. In case high number of refunds (for example if you sell weighed goods) refunds can also be issued over the API. Refunds are completed by MakeCommerce and are free of charge.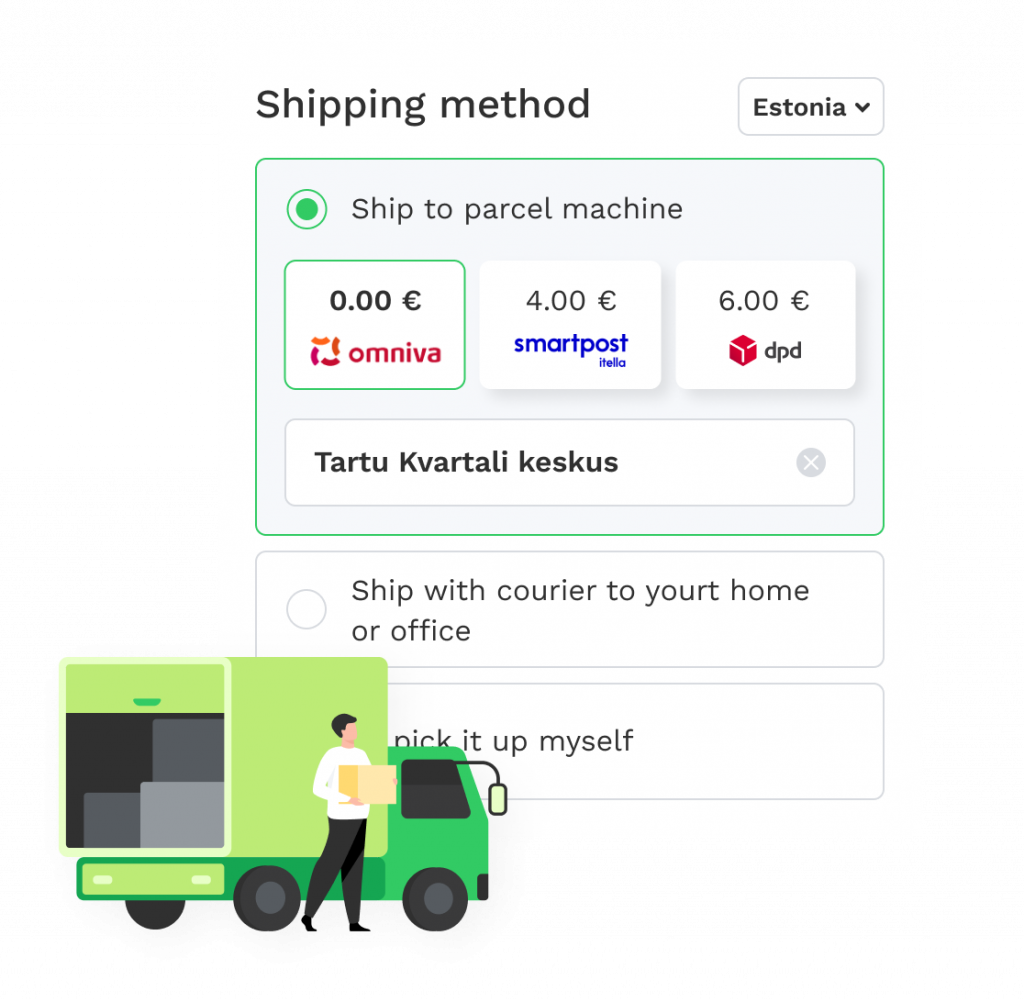 Easy to use self service environment
All transactions and payouts in one environment. A handy tool for tracking individual receipts as well as obtaining important information for accounting.
Automate over API
MakeCommerce API allows to build totally custom integrations to meet your specific needs. From payments to integration with accounting, please refer to our documentation for help.
Easy to integrate with most popular platforms
It's a breeze to start using our services using the official MakeCommerce modules. These are available for WooCommerce, Magento 2, Shopify, OpenCart and PrestaShop. Learn more from our integrations page.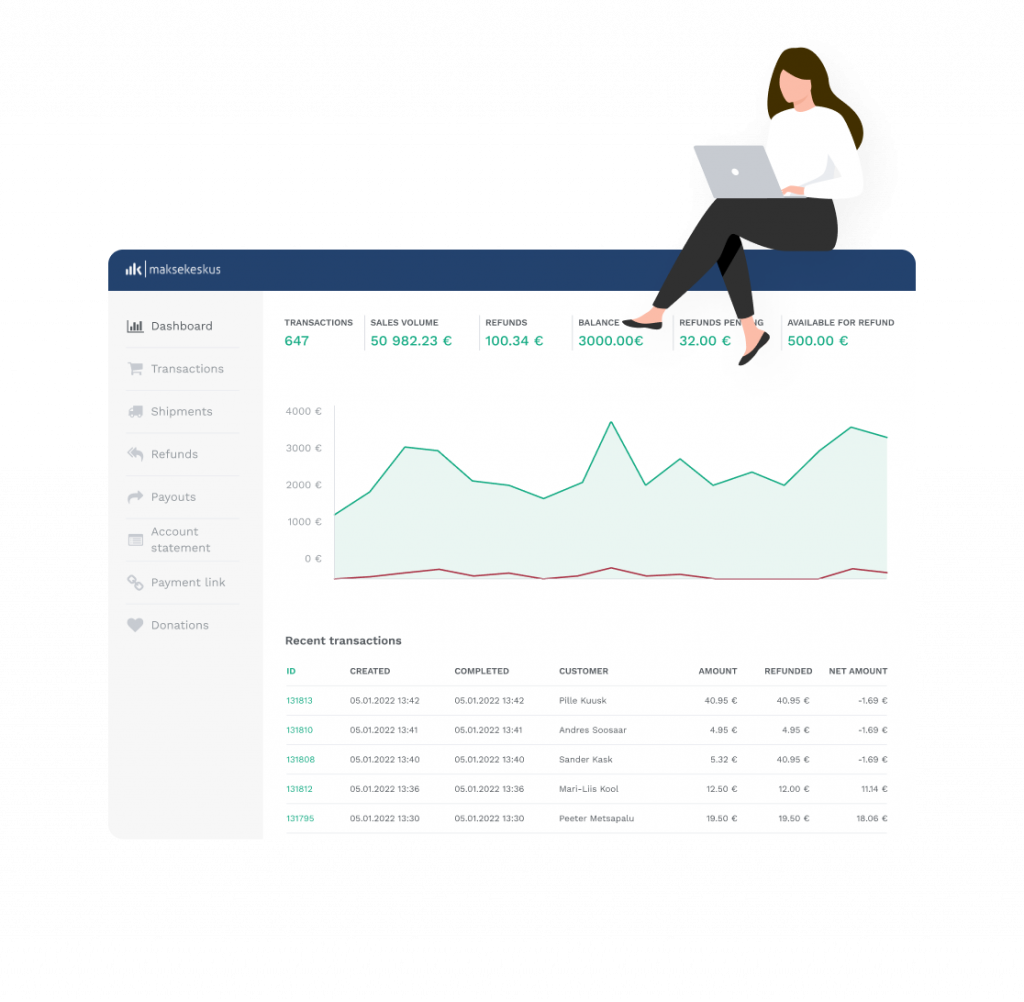 Start with MakeCommerce today