POS terminals
Point-of-sale payments can be accepted with Maksekeskus payment terminals and the MakeCommerce POS application. There's a good fit for any size of business.
If you also have an online shop, you can conveniently bring all the payments into one environment!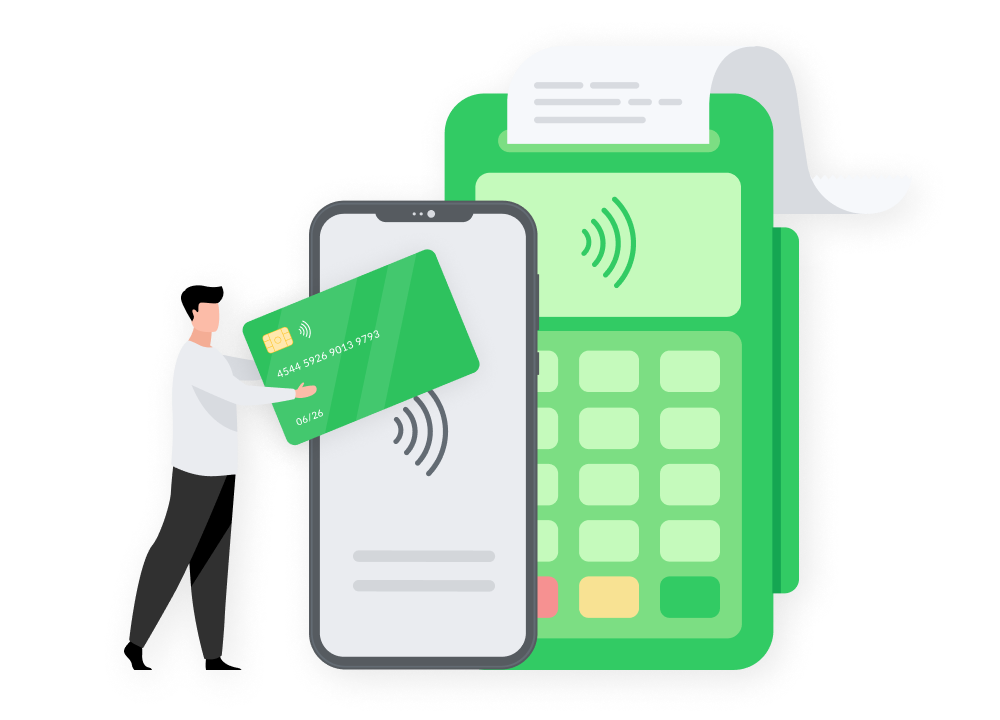 Payment terminal on a smart device
The MakeCommerce POS app for Android smartphones makes accepting card payments particularly convenient. Accept contactless payments at markets, fairs, pop-up shops or, for example, at a food truck using your NFC-enabled Android phone or tablet. Customers can pay with a bank card, phone or smart watch.

Conventional payment terminals without rental fees
Card payment terminals are usually offered with a rental fee, plus a transaction brokerage fee. This is not the case with us. Our terminals are free of monthly rental costs, thanks to which annual savings can be up to 230 euros per terminal!
A monthly minimum bill of 19 euros per terminal applies to conventional payment terminals.
There are no fixed costs of any kind
Only the transaction fee applies to payments received with MakeCommerce POS app. There is no fixed or minimum monthly fee and the app itself is free to download and use.
Integrate with POS systems
The card payment terminals offered by MakeCommerce can be integrated with a large number of popular POS systems. This way, you don't have to enter the amounts to be paid manually, they come directly from the cash register system making payments more convenient and faster.
Free payments until the end of the year!
Join MakeCommerce now and use the MakeCommerce POS application to receive payments until the end of the year for free – there are no transaction fees either!
Stationary or portable
Depending on your needs you can either choose a stationary or portable terminal. The first is wired and can be used at a desk while the other is battery-powered and allows you to move around to accept payments.
Continue with your current bank
Our customers don't need to open new bank accounts just to accept card payments. We make payouts to any IBAN account meaning you can continue using your favourite bank.