Pay when booking
Your customers can conveniently pay for the service when booking it. Reduce no-shows and allow the customer to leave immediately after consuming the service, thus reducing the burden on the checkout.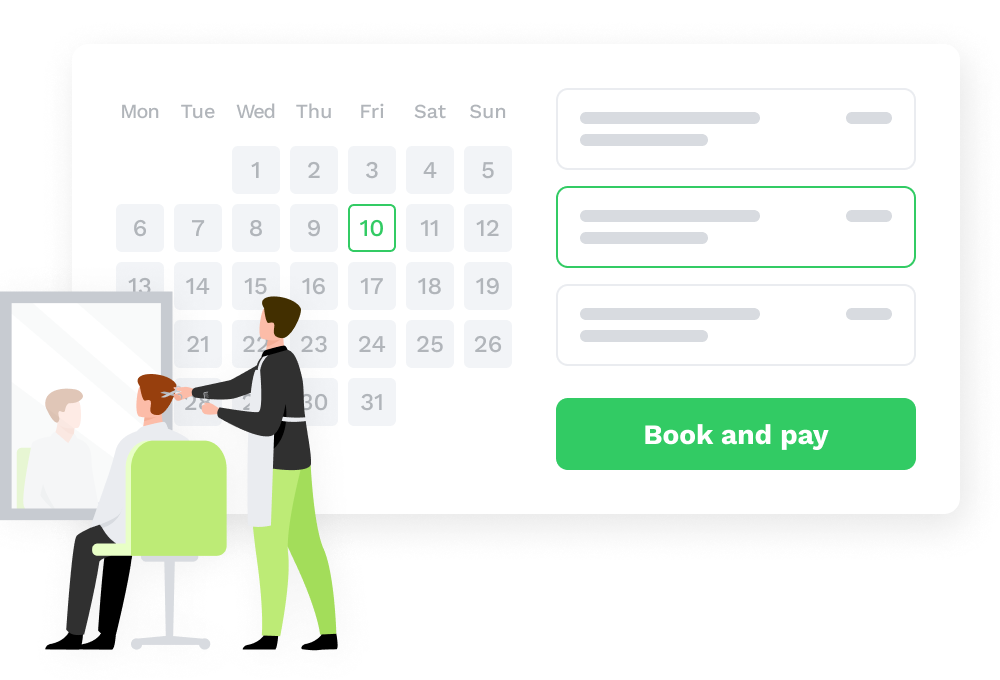 Suitable to various service providers
Allowing to pay for the service at the time of booking is suitable for all services for which the price is fixed at the time of booking. This includes beauty and massage salons, car service, sports clubs, as well as for medical service providers, for example.
Convenient for the customer
Payment is quick and easy with a few touches of a button. Both bank links and card payments can be used for payment. The available payment methods depend on the service provider.
Detailed overview of transactions
The service provider has an accurate overview of the paid reservations in the reservation system. A detailed overview of the payments received to the MakeCommerce account can be found in the MakeCommerce self-service environment.
Available to Hopitude and BookLux partners
Currently, the service is available to Hopitude and BookLux partners. If you would like to have another platform integrated, please contact us.