Payments & Shipping
Easily register shipments to Omniva, DPD, and Itella SmartPOST systems with our module.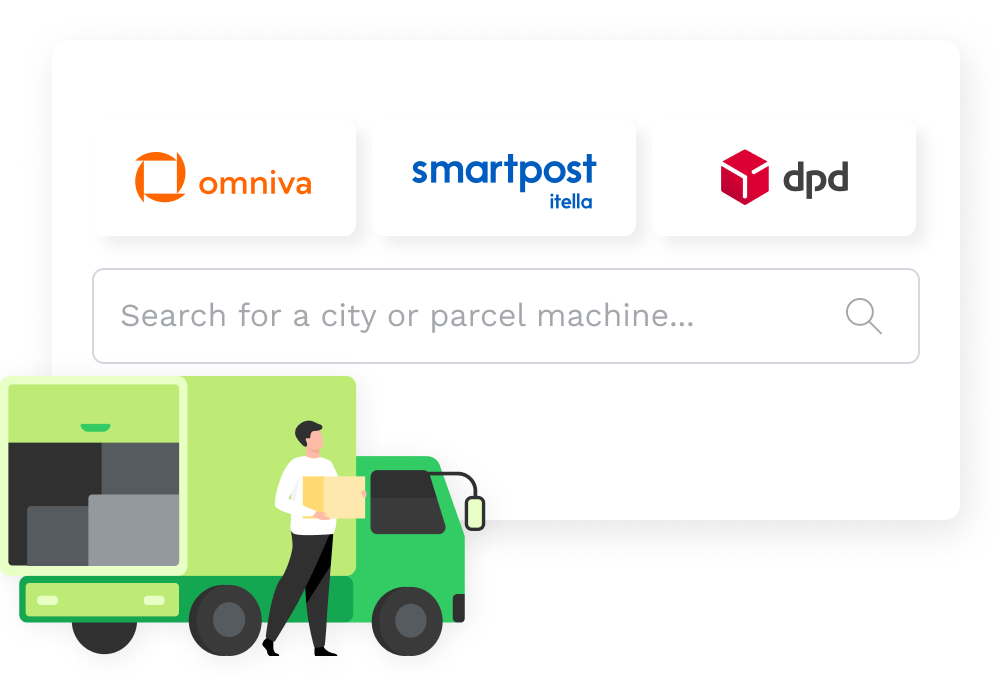 All delivery companies with one module
The official MakeCommerce module (available for WooCommerce, Shopify, Magento 2, OpenCart, and PrestaShop) can, in addition to payments, handle Omniva, Itella SmartPOST and DPD integrations to automatically register shipments after successful payment. You can also utilize Omniva parcel machine deliveries without the need for an individual contract with the operator (currently available in Estonia). For other delivery methods it is necessary to sign a contract with the respective delivery company in advance. The delivery solution can then be configured in a few steps in the module.
Always up to date list of parcel machines
With the MakeCommerce module, parcels can be delivered to Omniva, DPD and Itella SmartPOST parcel machines or sent with Omniva and SmartPOST courier. The module automatically keeps the list of parcel machines up to date.
In addition to the ready-made module, it is also possible to integrate the e-shop using our API.
Print the shipping labels directly from the shop admin
After registering the shipments you're able to generate and print the shipping labels. These come in a variety of formats to suit all common label printers.
Convenient billing
For WooCommerce, Shopify, and Magento stores we offer a solution that allows you to send parcels from Omniva parcel machine to parcel machine without having to sign a contract with Omniva (currently available in Estonia only). When using this service you can automatically deduct the delivery costs of the Omniva parcel machine from your account at MakeCommerce.