Payment terminal on a smart device
Use your smart device as a payment terminal. Download the MakeCommerce POS app and accept payments anytime, anywhere.
Until the end of the year, all transactions are absolutely free of charge!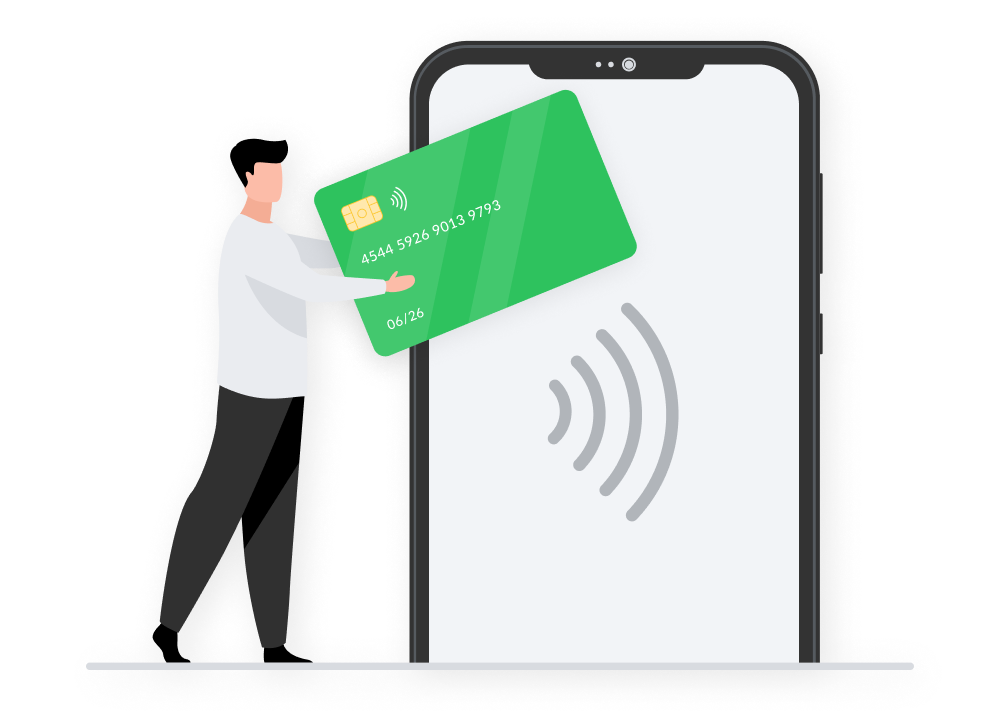 Easiest way to accept payments
All you need to accept card payments is an Android smartphone or tablet. Sign up to MakeCommerce, download the app and your customers can pay with a simple tap. It can not be any easier!
Completely safe
The MakeCommerce POS application meets the highest security requirements and is risk-free for both the payer and the merchant. The application is certified by both MasterCard and Visa.
Ideal for small and mobile merchants
Accepting payments with an smart device you already have is an ideal solution for merchants who move around a lot or have few transactions. With the phone already in your pocket, you can accept payments at various events such as fairs, fairs, cafe days, concerts, but also at a permanent point of sale if the number of transactions is rather small.
95% of bank cards are ready for contactless payments
Almost all of the bank cards issued in the Baltics are ready for contactltess payments. To pay, customer only needs to tap their card to your phone. And when needed, they can enter the PIN code safely without any worry about the security.
Free transactions until the end of the year!
Until the end of this year, accepting payments with the MakeCommerce POS app is completely free! In addition to the absence of monthly and minimum fees, there are also no transaction fee until the end of the year!
Interested? Learn more
Leave us your details and we will get back to you answering any question you might have!

Device requirements
To use MakeCommerce POS app your smart device needs to run Android 9 or later. You'll also need to have NFC and Google Mobile Services available on your device.