Payment initiation service
A new way of accepting payments from online banks with flexible pricing.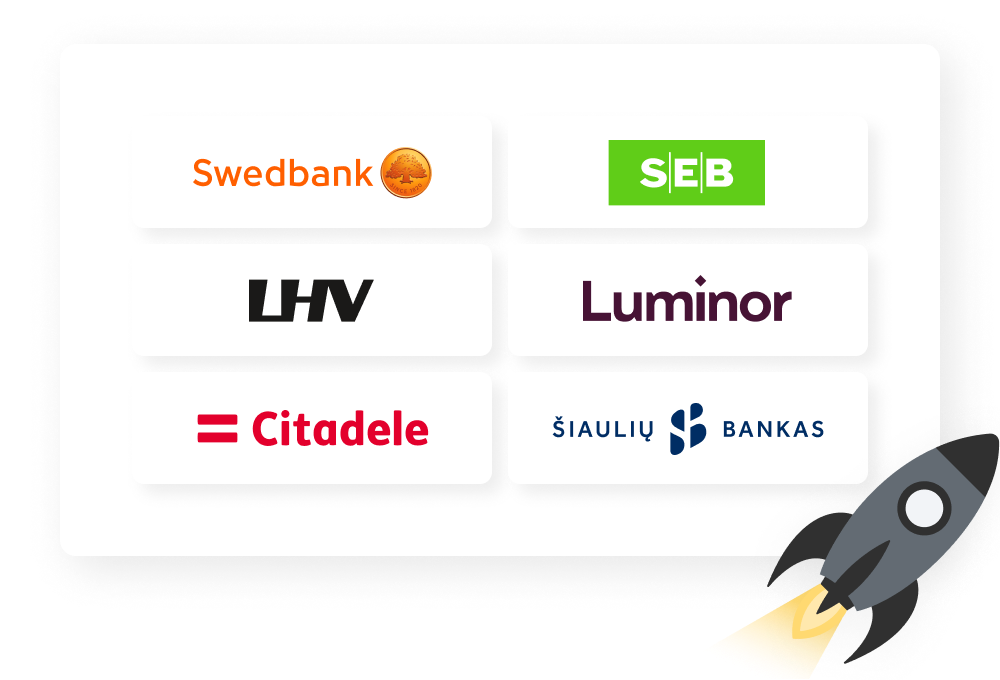 New solution, similar experience
The payment initiation service is a relatively new way of accepting payments from the internet banks. Compared to a popular bank link, the payment confirmation process is slightly different for the end customer, but does not take more time compared to a more traditional bank link. For merchants, there's no difference – receiving payments and payouts work exactly the same for both solutions.
Flexible pricing
Compared to bank link, payment initiation service pricing is more flexible making it especially ideal if you sell low-margin products or average transaction amounts are very small. The cap on the transaction fee means that you will never pay a transaction fee of more than four euros.
One active, the other for back up
Have an extra peace of mind. With us you always have payment initiation service and bank links available. When one is active, the other is kept in reserve for case there are bank side technical instabilities with the main payment solution. In most cases, bank links are for back up and the switchover is made when required.
One integration, one contract
The payment initiation service and bank links are both available through the same agreement and integration. During onboarding you're able to choose which method to use as default. Future changes are only a support call away.
Baltic and Finnish banks
Most of Baltic banks and payment service providers are available with payment initiation service. If not, bank link is used instead.
Estonia
Latvia
Lithuania
Finland

Swedbank
SEB
Luminor
LHV
Coop
Pocopay (bank link)
Citadele
Revolut
Swedbank
SEB
Luminor
Citadele
Revolut
Swedbank
SEB
Luminor
Siauliu Bankas
Citadele
Revolut
Ålandsbanken
Danske
Handelsbanken
Nordea
OmaSP
OP
POP Pankki
S-Pankki
Säästopankki
Revolut
All of the banks are available through the same integration and one contract.