Where to get
Our plugin is still on beta stage and not published in Shopify marketplace. The app can currently be installed via this link https://shopify.maksekeskus.ee/install
How to set up
Enter your Shopify store name. Note that the end part of your store name is already filled and you need to enter only the first part.

Read and agree to terms. This is a warning, that you are about to install unofficial plugin.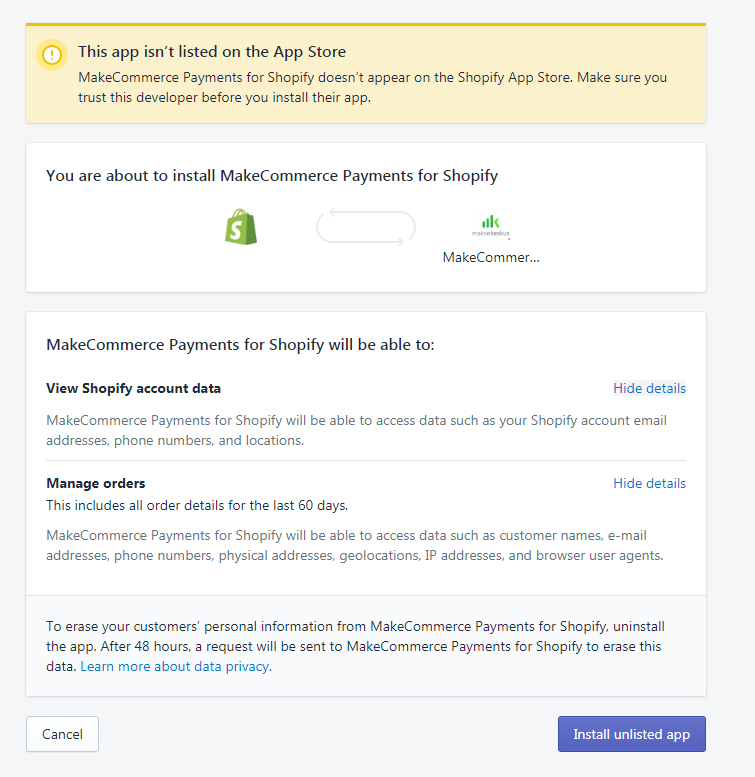 Fill the fields with your company data and with your Makecommerce store ID and keys. For test shop, you must order new keys from Makecommerce support, the public test keys won't work.
After saving the data, please press the "Click to install Makecommerce gateway to Shopify store" link at the top of the page.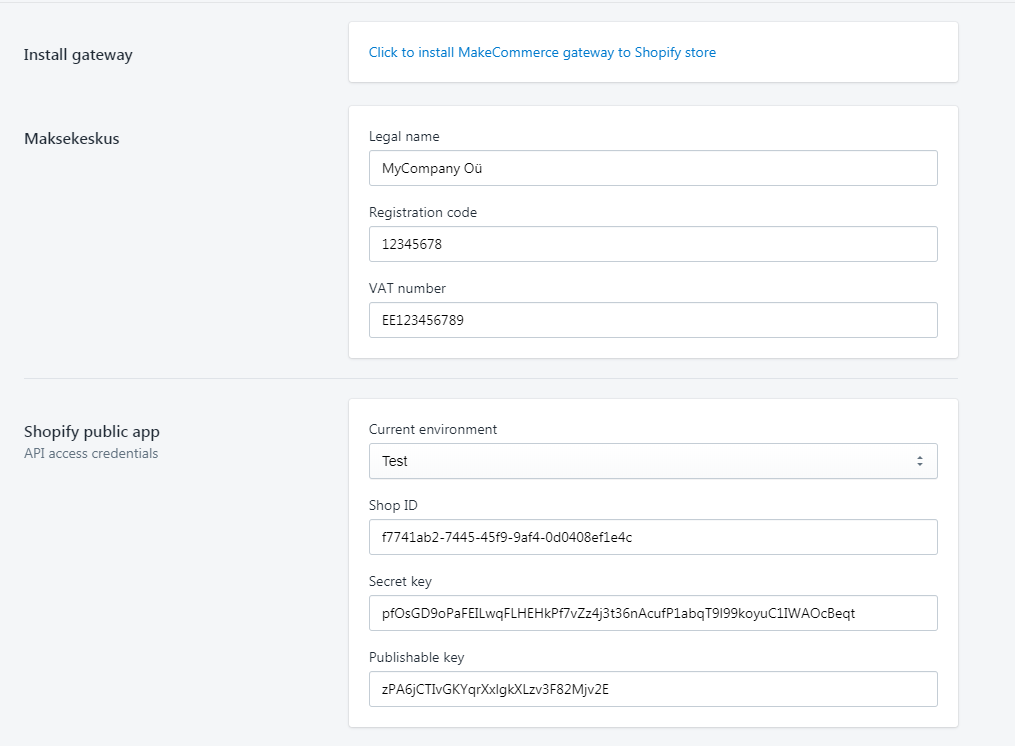 Agree to terms, by pressing "Install payment provider"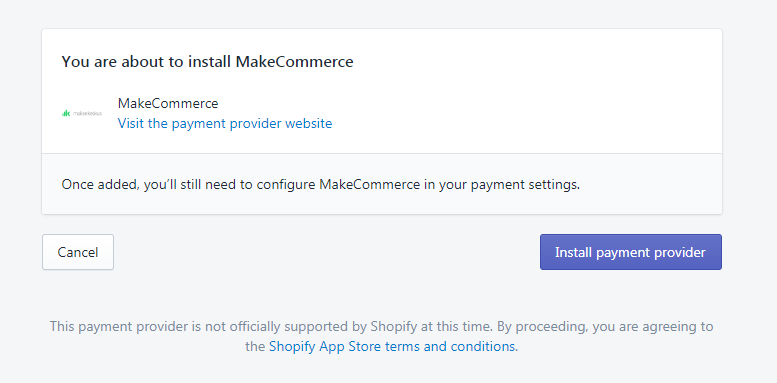 Enter your shop name and your Makecommerce Secret key.
NB! The Shopify "Use test mode" works only with credit card payments but MakeCommerce payments would still work with live banks and real money.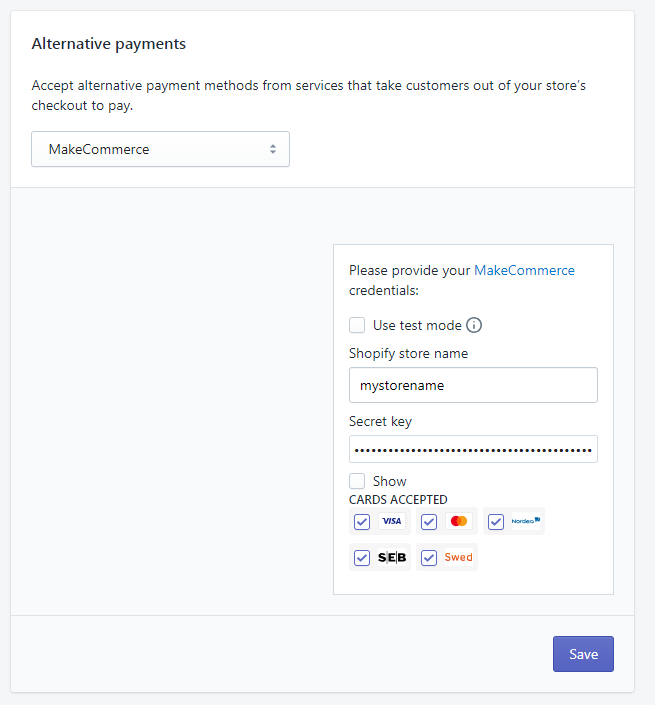 Shopify side is done ! Last step requires you to add the Return/Cancel/Notification URLs in MakeCommerce merchant portal https://merchant.maksekeskus.ee/api.html

Please fill the fields exactly like shown on the image and note that the connection method has been set to POST
PS – here's a helpful hint how to add "Terms and conditions" checkbox to your store https://help.shopify.com/en/themes/customization/cart/add-terms-and-conditions-checkbox