Simple Checkout
Simplicity means more business!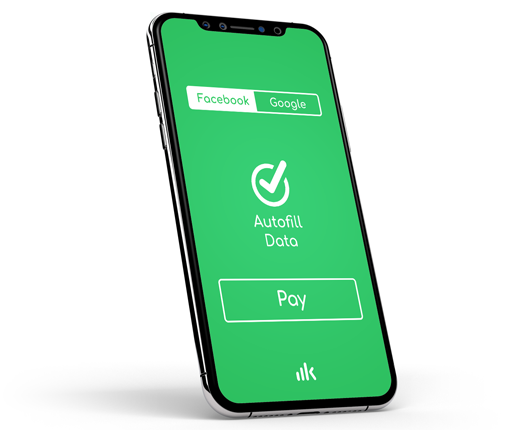 Stop losing customers at checkout
Every day people abandon their shopping carts at long supermarket checkout lines. The same applies online – customers will give up buying something because filling in all their contact information once again feels very tedious. As more and more online experiences take place on smartphones, this becomes an even bigger problem.
Simple Checkout will make completing a purchase faster and more comfortable for the customer by filling in their information automatically.
Try it in our demo shop and see for yourself!
This is how we save time for
your customer
Instead of your store's normal checkout page, customers will temporarily be directed to the Simple Checkout system, where the customer can link their social media accounts to fill in their information automatically.
Our system is already being used by many online stores in the Baltics and if your customer has used Simple Checkout with another online store before, their data will already be prefilled.
Only at the very first encounter with Simple Checkout does it take a few extra seconds for the customer to link their social media account.
Among others Simple Checkout is already being used by kidsmed.ee, iconfit.eu, annipesa.eu and seemned.ee.
How Simple Checkout works..